Vacuum Circuit-Breaker
Indoor vacuum circuit-breakers are designed for 27.5 kV rated voltage and 1250 A rated current. Circuit-breaker is a maintenance free component. It is only recommended to make visual inspection and periodic cleaning of insulation parts and greasing of drive mechanism. Circuit-breaker has both manual (by push button) and remote (release mechanism) control options.
In addition to release mechanisms switching module comprehensive interlocking system remain last switching operation to be always off.
High quality vacuum tube is placed into molded case made of insulating material.
Advantages:
vacuum tube is protected against aging and damage by polymer encasement;
circuit-breaker can be dismantled as an individual unit.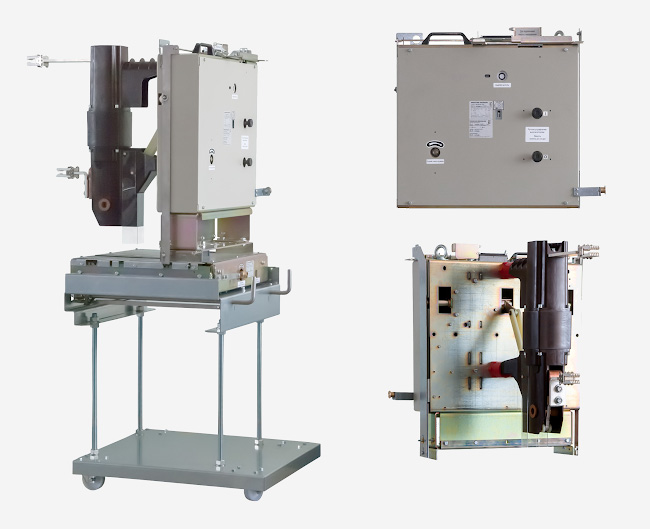 Earthing Switch
Three-pole earthing switches are optimized for zero-current switching on 27.5 kV networks and rated for 20 kA short-time current.
Control and protection units
27.5 kV switchgears control and protection functions are provided by panel type programmable logic controller (PLC) from world's leading manufacturers. PLC driven unit provides control and protection functions in accordance with IEC61850 standard.