Main advantages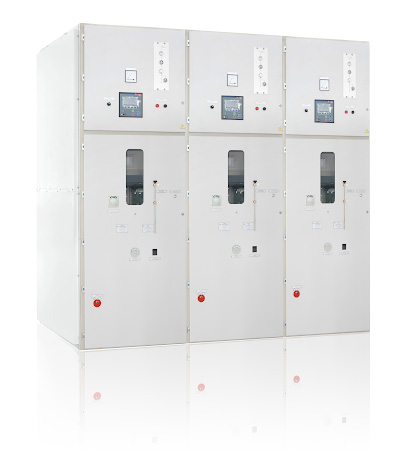 27.5 kV Switchgears are designed to deliver and distribute 50 Hz alternating current (AC) for the supply of AC railway electrification systems at a nominal voltage of 27.5 kV.
27.5 kV AC Switchgears were type tested and comply with EN 62271-200 and EN 60694 standards.
Maintainability
Safety
Maximum protection against exposure of life components to personnel.
Fixed power contacts and bas-burs are protected for safe maintenance.
Enhanced interlocking system and safeguards eliminate human error.
Cubicles tested at the independent testing facility.
Electrocution hazard avoided by keeping all exposed conductive components of 27.5 kV switchgear at earth potential.
Cubicle is resistant to environmental influence

.
Technical characteristics of the circuit breaker
Name of parameter
Unit
Value
Rated Voltage
kV
27.5
Rated Peak Voltage
kV
30
Rated Frequency
Hz
50
Rated Current
А
630; 1250
Busbars Rated Current
А
1250
Vacuum Circuit-Breaker Rated peak current
kА
50
Rated Short-Time Current:
Vacuum circuit-breaker
Earthing Switch
kА/s

20/3
20/1
Rated Vacuum Circuit-Breaker Current
kА
20
Circuit-Breaker Opening Time, max.
s
0.07
Rated Lightning Pulse Withstand Voltage
kV
170
Poles Number

1/2/3