Main advantages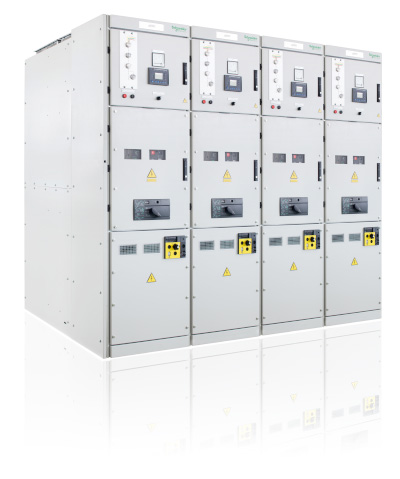 NEX is indoor, metal-enclosed switchgear designed for step-down and distribution substations, and also for distribution centers.
NEX integrates a host of innovative solutions designed around proven techniques and includes: high performance switchgear, digital protection, monitoring and control systems, enclosure capable of withstanding internal arcing.
NEX Cubicle corresponds to the requirements of IEC 60298.
Safety
General structure that allows gas evacuation through pressure relief flaps.Each compartment is designed with a specific chimney for upward gas evacuation.
Interlocking
The cubicle integrates the different interlocking to prevent incorrect operation by the operator.
NEX secures operation to:
access the cable compartment;
rack in and out;
operate the earthing switch;
open the CB door.
Technical characteristics
Name of parameter
Unit
Value
Rated operating voltage
kV
6
10
Maximum operating voltage
kV
7.2
12
Power frequency withstand voltage 50 Hz during 1 min
kV
32
42
Impulse value 1,2/50 mks
kV
60
75
Thermal resistance current
kА/3 s
25; 31.5
Electrodynamical resistance current
kА
62.5; 81
Busbars rated current
A
1250; 2500
Main circuits rated current
A
630; 1250; 2500
Internal arc resistance (option) IAC-AFLR
kA/0.5 s
25