Contact connections of rectifier are manufactured applying maintenance-free technology. Thus, there is no requirement for periodical checks and maintenance them during lifetime.
Rectifier design can be customised for either indoor or outdoor configuration.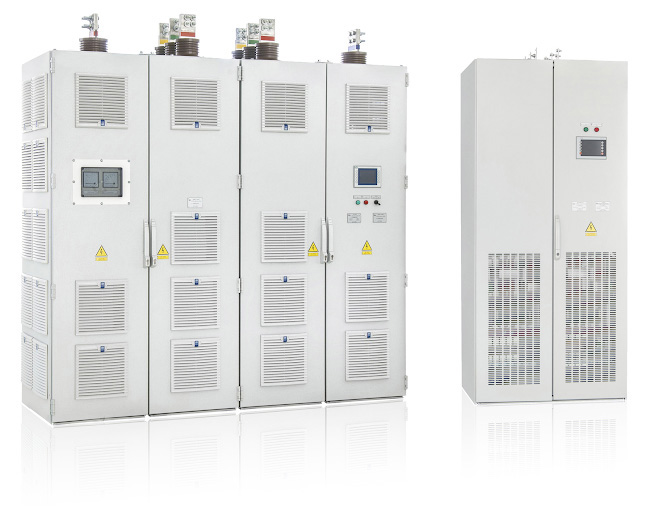 In case of outdoor installation control and diagnostic system is located separately and can be installed in a separate cubicle with an independent HVAC unit. Rectifiers can be supplied either with natural air cooling or fan-forced ventilation. Fan-forced air cooling is a combination of natural convection cooling and additional ventilation forced by fans through the system when required. Rectifier operates with natural cooling under rated or lower loads. In case of risk of overheating under overload, protection system switches on fans and provides additional cooling for the diodes. Fans shut off automatically when fan-forced cooling is not required.