Traction substations automation and SCADA
Hardware selection criteria:
Hardware availability in the market;
Controllers support international standard PLC IЕС-1131;
Controllers support protocol IEC 6070-5-104;
Availability of special user software development environment.
Software selection criteria:
Support of IEC 6070-5-104 protocol with standard tools;
Performance of functions required from the system (data acquisition, storage and processing, redundancy);
Easy to maintain and program;
Provision of necessary number of parameters;
Availability of graphic objects library with possibility of expansion;
Support of regional languages;
Inbuilt programming language for implementation of difficult computing tasks.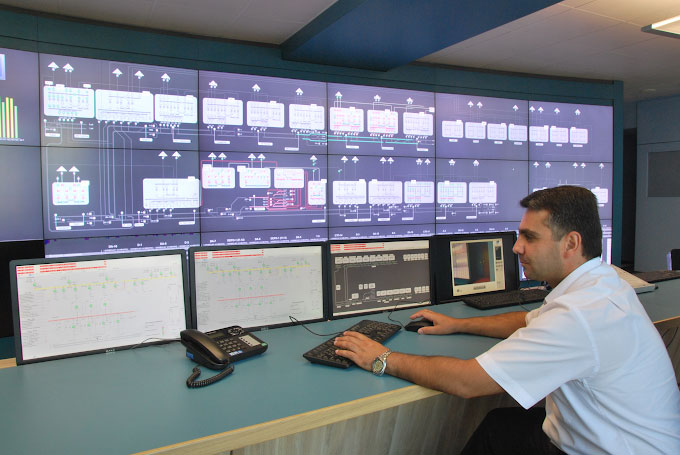 System technical features:
number of supervised objects – up to 30;
four-level structure;
type of I/O signals:
- discrete I/O signals;
- analog input signals;
time of reaction to unit state transition – up to 5 sec.;
time of command transmission to the control unit – up to 3 sec.;
time between failures on functions of commands finishing and data acquisition – 50 thousand of hours;
certified equipment;
licensed software;
communication channels:
- fiber-optic – (speed up to 10 Mb/s)
- copper line communication channel – (speed up to 1200 bit/sec). Copper line resistance - up to 3 kOhm;
operation mode – constant, day and night (7/24);
main units power supply:
- for the 1st control level – 24V DC
- for the 2nd, 3rd and 4th control levels - one-phase AC network 220 V (+10/-15%) and 50 Hz (± 2%).

maximum distance from operations control center to the site- 20 km;
measured values transmission accuracy - at least 0,1 %;
possibility of false command occurrence - no more than 10-6;
protection level - IP 44;
operation temperatures range +5…+45 ºС;
relative air humidity 40…90 %;
in case of ~220 V main power supply absence uninterrupted power supply of system's equipment is provided during minimum 60 minutes.